Get an Easy
Online Divorce in Michigan
100% Court Approval Guarantee
File for a divorce without an attorney in the State of Michigan. Avoid the tiresome procedure of searching for the correct divorce forms. With our Online Michigan Divorce service, you can relax and get your paperwork prepared online fast and hassle-free.
Divorce in Michigan is quick and easy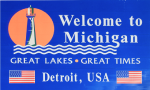 Get Your Divorce Forms Completed Online
Our service customizes divorce forms for a particular divorce case based on the answers provided by the customer through our online questionnaire. We take into account all the essential details of Michigan divorce laws, the regulations of the specific county, and the individual circumstances of the case, so that you can be sure that the court will approve your papers on the first try.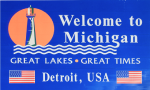 All Required Michigan State Forms.
Michigan-Specific Court Filing Instructions.
Unlimited Revisions for as long as your account is active.
Online Divorce Without a Lawyer in Michigan
When it comes to an uncontested divorce, which does not involve court litigation, the main difficulty is the paperwork. But why overpay for a lawyer if you do not need legal help in the trial? Entrust OnlineMichiganDivorce.com with the preparation of your divorce documents, and you will be able to file them with the court in just a couple of days.
The time you save by using OnlineMichiganDivorce.com can be used to focus on more important issues like your children, your job, or preparing for your life after divorce.
The simple steps for filing your divorce with DIY Online Michigan Divorce are as follows:
Take our simple questionnaire
Divorce forms are custom generated for you to print out, or we will mail them to you
File the documents with your local court clerk
The judge will complete your divorce by reviewing the divorce agreement and signing the Judgement
100% Court Approval Guarantee
All the forms provided by OnlineMichiganDivorce.com are ready to sign, and 100% court-approved within the state of Michigan. We are happy to support you in dealing with one of the most complicated stages of an uncontested divorce and to ensure the divorce process will be affordable and straightforward for you.
Welcome to your online Michigan divorce guide
Provide your case details
2
Customer Testimonials
Our smooth breakup allowed us to file for uncontested divorce and we just decided to arrange it as simply as possible. Online divorce seemed to be a good idea, and now I'm sure we did it right. All the papers were prepared with no issues and I'm pleased with the price. Thanks.
I think that all the papers related to a certain county with its own legal nuances would be prepared correctly only by a Michigan-based company. So that's why I used OnlineMichiganDivorce and I was really satisfied. My divorce papers were completed in a timely manner and I had no troubles with filing. That was a really smooth process and you can be confident with your filing.
Thinking about all that paperwork thing I was preparing for the worst. Fortunately, we agreed on an online divorce! The site was easy to use and we got our completed divorce papers really quickly. We didn't have any problems with the court as well.
It always seemed to me that divorce must be a much more complicated process. I couldn't imagine how I would cope with that. Where do I get all those papers, how to fill them out and where to go and what to do? So, I was really glad I found onlinemichigandivorce.com and they took care of all the paperwork and gave me clear instructions on how to file with the court. That made the whole process so much easier!
Got a first class service for a low price. Everything was ready on time, and the court approved the papers without questions. Thanks for the help!
Ellie S.
Washtenaw County
Great service, affordable price, and - what's really important - clear explanations of what is happening! Thanks to those who created this site.
The staff is knowledgeable and attentive, and the help with documents preparation was excellent. Our divorce papers were ready much faster than I expected.
Gabriel H.
Livingston County
I completed everything really fast and with no hassle. Their support was quite helpful too. I'm pleased with the service of OnlineMichiganDivorce.
Anthony D.
Jackson County
My divorce is final now! Thanks for the preparation of all the paperwork, it was really fast and helpful for me!!
Do you need an attorney?
Briefly tell us about your case & provide your contact information